Biography
Alessandro Fricano is an Italian born stage and screen actor from Bagheria (Sicily). Emotionally captivated as a child by watching Cinema Paradiso by his country-fellow Academy Award winner Giuseppe Tornatore, he quickly developed an interest in acting. After graduating with a degree in Foreign Languages and Literature at the University of Palermo, he got into Drama School in Spain (ESAD Valencia) and graduated in 2013. His drama studies also included one academic year in England, at Rose Bruford College. He took part in a number of stage productions in Spanish and English, working with professionals such as Vicente Genovés, Antonio Diaz Zamora, Lola Lopez, Sam Rumbelow, Simon Usher.
Alessandro made his feature film debut as the lead role in Libera Me (2015), a dramatic psychological thriller about domestic violence - it was awarded Best Feature Film at the Los Angeles Cine Fest and selected in numerous film festivals around the world. Since then, he has been playing in different stage and film projects, most recently as a policeman in the 1980s in the nationally televised RAI docu-fiction Maxi (2018) directed by Graziano Conversano.
Alessandro is passionate and always looking to develop as an artist and human being.

ALESSANDRO FRICANO GAGLIARDO
Height: 5' 10 1/2'' (179cm)
Weight: 150 lbs (69kg)
Eyes: Brown
Hair: Brown
Full driving license
LANGUAGE SKILLS : Italian (native), English (fluent), Spanish (fluent), Valencian (basic), Sicilian (native)


Training
2012-13 Rose Bruford College - L5 Acting (full year exchange) - England
2009-13 Escuela Superior de Arte Dramatico Valencia - Acting Degree - Spain
2008-09 Escola de Teatre Escalante - Acting (year 1) - Spain
2008 Method Acting Intensive - Dir Sam Rumbelow - London (UK)

Film credits
2018 - Docufiction, Poliziotto (ruolo), ''MAXI, il grande processo alla mafia'', RAI STORIA, Graziano Conversano
2018 - Short film, Matteo, AMUNì, Prod. Indipendente, Elena Pistillo
2018 - Short film, Toni, I FORTI DI SAN LORENZO, Prod. Indipendente, Alessandro Scarpinato
2018 - Film, Luca Altieri, LOST MEMORIES, pre-prod., Paolo Marramaldo
2017 - Web Series, Professor Simon, EXPERIENCE CURVE, Sincerely Suter Productions, Jennifer Suter
2015 - Film, Alessandro, LIBERA ME, Prod. Indipendente, P.De Luca e M.Aiello

Theatre
2018 - Luka/Lomov, CECHOVIANA, Dir Luciano Sergio Maria, Teatro S.Eugenio, Palermo
2017 - Rosolino Cottone/Narratore, PIO LA TORRE, ORGOGLIO DI SICILIA, Dir Leonardo Mancini, Teatro S,Chiara, Roma
2013 - Donado, 'TIS PITY SHE'S A WHORE, Dir Jane Bertish, Rose Bruford College, London
2012 - Jimmy, PARTY TIME, Dir Simon Usher, Rose Bruford College, London
2012 - Axel, DEBE Y HABER, Dir Vicente Genovés, ESAD Valencia
2012 - Guimard, SIMUN, Dir Vicente Genovés, ESAD Valencia
2012 - Don Juan, DON JUAN TENORIO, Dir Pepa Zanon, ESAD Valencia
2011 - Antonio Salieri, AMADEUS (P.Shaffer), Dir Antonio Diaz Zamora - ESAD Valencia

TV Commercial
2008 - Cofrusa melocoton - supporting role - Indigomedia, Valencia

Other skills
Fencing, stage combat (basic), social dance (basic), singing voice (tenor)
Sports: basketball, soccer/football, bicycle, running, swimming (basic)
National Army (10 months) completed in 2001

Powered by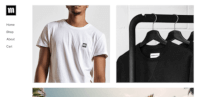 Create your own unique website with customizable templates.